It can be frustrating when you have a pile of clothes to wash, but your washing machine just wouldn't work. Most of the time, you can fix the problem by yourself. So, here's a guide on the most common problems that may occur with your washing machine.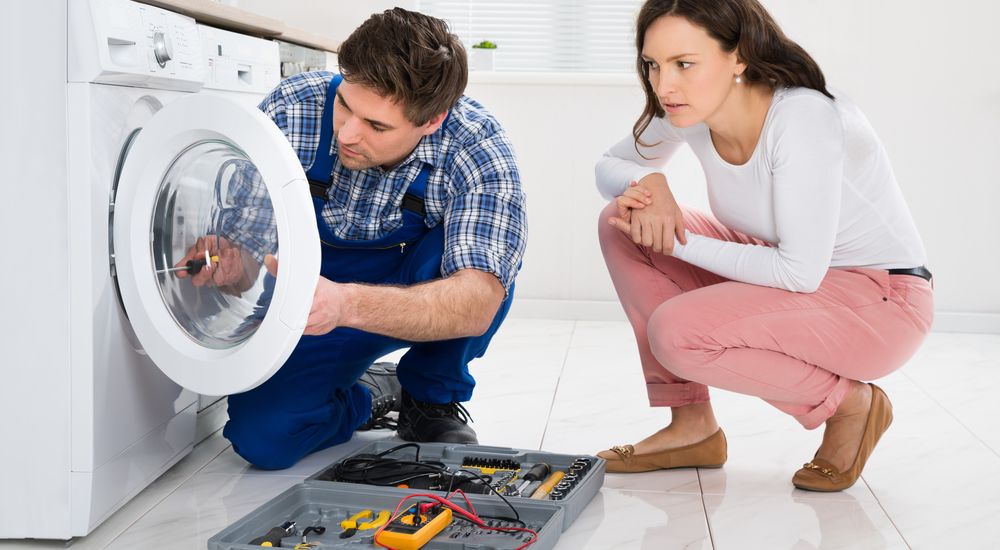 Before doing anything else, do remember to unplug the machine. You would not want any more messes now, do you?
Also read Newtech service informative blog
Water leaking from the washing machine
It is very common for leaking to happen from time to time. So don't panic if you find your laundry room is flooded with water and suds. Check the door seal to see if it is worn out or if there is a tear. All you need to do is replace it. Remove the front panel and find where it fits to the tub.
If it is not the seal, there may be problems with the pipe and/or hose connections. Pull the machine out and check all the pipe and hose the connections.
If there is nothing wrong with any of these, the water level sensor may be at fault. Check if it is working properly if your washing machine constantly overflows. Find someone to repair it for you.
Water is slow to fill or not filling at all
First thing first, check the tap that is connect via a pipe to the washing machine. It may been turned off or not turned on fully. Also make sure the connecting pipe is not leaking and properly installed. If there is nothing wrong, there's probably a leakage in the inlet water valve.
Most water inlet valves have filter screens to prevent any debris from going inside the water valve. Your problem may be caused by any blockage in them. Check them out and clear the blockage out.
Noisy machine
If your washing machine is noisier than usual, there is probably an unbalanced drum situation. This is caused by overloading or under-loading the machine. If it is not, you may have a loose drum, which you will need to repair.
Other cause of noise would be that the washer is overheated from prolonged usage. There may be problems with the motor and water pump. You will need a professional to help you with this problem.
Stops mid-cycle
Make sure that the machine is not just taking a break to be filled with water or waiting for water to be heated up. If that is not the case, you may just have pushed the drain hose too far down the standpipe, which stops the machine from emptying.
The problem may also be caused by a faulty water valve or heating element. There may also be problems with the washing machine's timer.
It will not run
If your washing machine just refuses to work, it may not be getting the right amount of electricity to work on. Check your home circuit breaker. Your other option would be to call someone to fix the problem for you.
Damaged clothes
Your clothes should not come out from the washer shredded into pieces or discolored. Make a quick check on the drum of the washing machine. The parts that are often subjected to water may be rusted or cracked. Do not use your washer before getting it fixed.
Newtech is well known for best IFB washing machine service in Chennai.
Related Post